You'll probably consider it funny but it really happens very often for beginner nudist boys and men to get a boner while they are on a public nude beach. Usually it happens very briefly and it is very easily concealed but sometimes it just won't go away and it becomes a bit embarrassing to be walking around the beach with a full blown rock hard erection. For those of you who are shy, it will probably be a problem. To those that are proud of your penis size and all that, it might seem like a good thing to show it off, but in most cases it isn't and it is frowned upon by your fellow nudists.
Girls and women will specially give you the eye if you walk around them with a boner dangling everywhere so don't rub it in their faces, and I don't mean that literally. My advice would be to get inside the water as soon as possible and to wait for the horny moment to pass. If you're feeling brave enough, you can even swim away into deeper water and try to rub one out while swimming far from others. Consider this as an additional warning, or should I say advice, just for men, in relation to going to the nude beach for the very first time.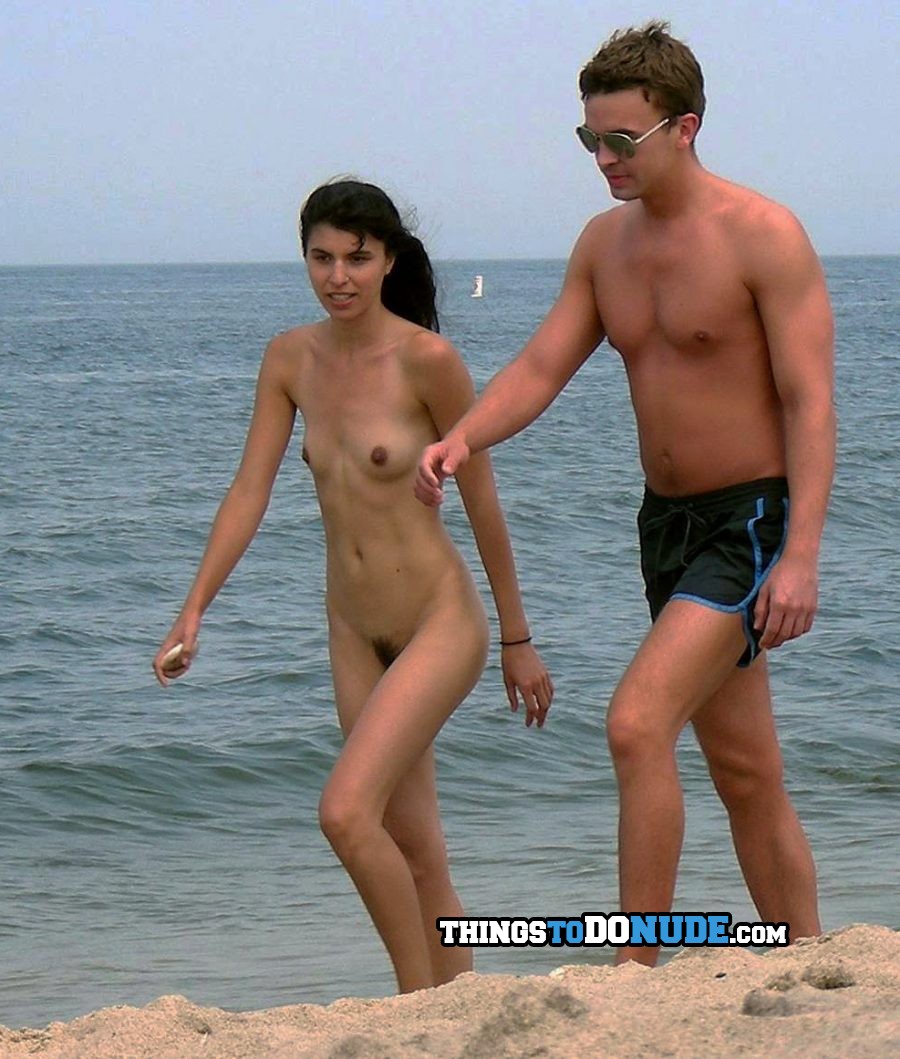 Picture above shows a guy wearing his swimming shorts while walking with his naked girlfriend on the beach. I don't consider it a great example but maybe it is better to conceal yourself all the way if you're so visual that you're one hundred percent horny and hard constantly while you're on the nude beach. Simply wear trunks until you can resist getting a boner from seeing all the nudity around you. Keep in mind, there are nudist beaches specially purposed for sex and swinging and maybe you should check out one of those. We'll cover that in the next days.